Come on safari with me in 2020
Next year I will be returning to Governors' Camp to host private and group safaris in one of Kenya's most abundant wildlife havens. With four camps in the Masai Mara (as well as three more in Kenya and one in the Volcanoes National Park, Rwanda) Governors' provide the ideal platform to launch a photo safari from.
Due to being based semi-permanently at Governors' I can build these safaris exactly to your requirements: Duration, destination, budget and most importantly photography level. Whether you've never picked up a camera before or have been using one for years I can tailor each safari to your precise needs.
I will be in the Mara for four stints in 2020 with dates as follows:
January 15th - February 28th
April 16th - May 31st
July 11th - August 31st (Wildebeest Migration Season)
October 20th - November 30th
How to choose when to go on safari?
The very nature of the Masai Mara means that whenever you head out on safari you'll have incredible game viewing. The major difference, and the reason the Masai Mara is so famous is the great migration. This is the on going journey (safari) of over 1.5 million wildebeest and 250,000 zebra between the Serengeti in Tanzania and the Masai Mara. Typically the migration arrives in the Mara between July and September with giant herds of wildebeest occupying the plains and crossing the Mara river. If it's a migration safari you're after then you need to book between July 11th and August 31st.
This should not take anything away from visiting at other times of the year. Indeed some of the best game viewing can come in supposed 'low' or 'green' seasons, particularly with elephants while big cats can be found all year round. If you have any questions about when the best time for you to come on safari would be please get in touch and we can discuss it in detail.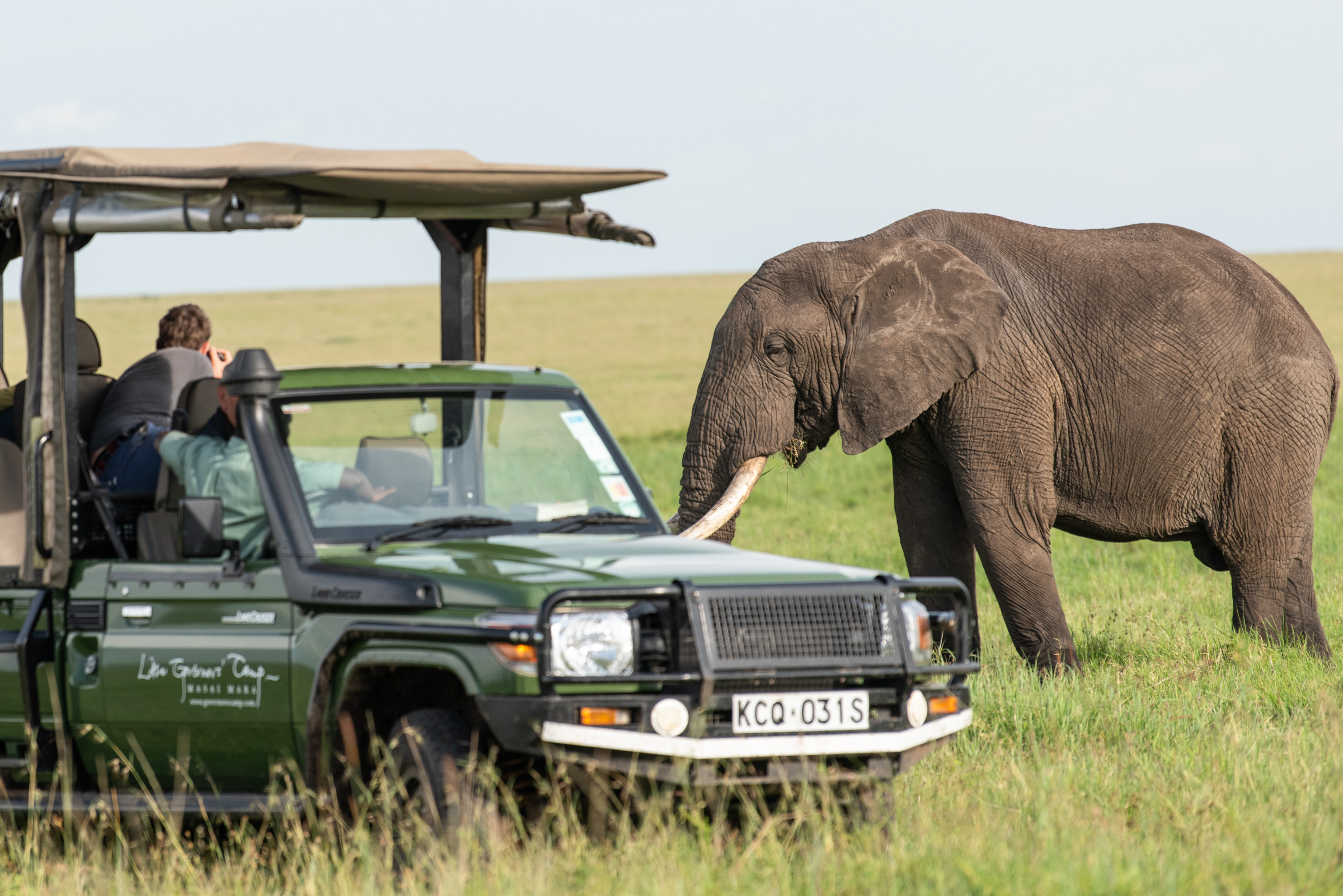 What Will Your Safari With Governors' Include?
The major advantage of a photo safari with me at Governors' Camp is their flexibility. Whether you're already coming on safari with us next year and just want a one day tutorial, or if you're currently deciding on next years trips and want an in depth 3, 4, 5 (or more) day photo safari in the Masai Mara I can design an itinerary totally unique to you.
As a guide though each safari will cover everything technical about your camera: Which modes you should use when, how to correctly expose, compose and create an image, different camera techniques and in camp editing tutorials to make sure you get the absolute best out of each image.
There is however much more to photography than technical information, it can only take you so far. We'll also recreate the way you look at nature to create striking images and make sure you take home images to be very proud of.